Moto-Technique is a highly experienced Approved Training Body, established in 1990, many thousands of customers have passed their CBT and their motorcycle test with us. We don't have to shout about being the 'premier' or the 'best' school in Manchester, just mention our name to your local bike shop, check the web or just ask around and you will find our reputation is second to none!
Feel free to give us a call for a chat about all things training!
Our services include:

We also provide training to specific requirements such as 'returning to riding' training, motorway lessons, refresher sessions etc. There is no set format for these types of training as customers previous experience and abilities can vary greatly - so please call for a chat or to arrange a free of charge assessment.
---
Checkout the DSA video explaining the new rules for riding a motorcycle or moped here.
---
Are You Unsure?
If you are thinking of buying either a bike or a scooter and learning to ride but are uncertain of where to begin, please feel free to call for a chat.....
** NEWS ** NEWS **
Basic Maintenance course
Course suspended at the moment.....further news to follow........
To enquire call 0161 8334136 and ask for Andy.
---
---
Why not buy someone their CBT or treat them to a bike lesson?
You can purchase a Gift voucher for a CBT, lesson or Training Pack.....or just for a set amount to redeem against any training.
Purchases can be securely made via PayPal by clicking on the link below (just print & save the voucher), alternatively by phone with a card (voucher will be posted) or in person at our premises.........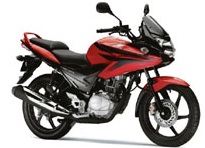 Check out our range of Gift Vouchers
---
You need a UK Licence to take bike training/CBT click here for info on exchanging foreign licences
---

Sample prices
CBT, from : £99
Full Licence, from : £475
Pack sample include 5 sessions, tests, free bike use, insurance and equipment use (helmet, gloves, waterproofs, etc)...conditions apply.
---
Follow us on ...

---
News from the DVLA
'From 8 June 2015, the paper counterpart to the photocard driving licence will not be valid and will no longer be issued by DVLA.If you already hold a paper counterpart, after 8 June 2015 it will no longer have any legal status. You should destroy your paper counterpart after this date but you still need to keep your current photocard driving licence'.
---
The training and testing regulationschanged on 19th Jan 2013. The latest DSA flowcharts explaining your training path to your bike licence can be found on our training pages here.