Moto-Technique is a highly experienced Approved Training Body, established in 1990.
Many thousands of customers have passed their CBT and their motorcycle test with us.
The reason, we aim for all our customers to become competent, knowledgeable riders who are able to demonstrate a high level of awareness, anticipation and machine control.
To achieve this, our training is geared towards an individual pupils ability and learning curve, for this reason we do not offer "intensive" courses, instead we prefer the traditional approach of lessons, giving the pupils time to absorb and reflect on what they are learning between lessons. Aiming not just to pass the tests, but to become a competent rider.
Lessons and tests are available on a a daily basis, so Full Licences can be gained as safely and efficiently as possible, but ensuring everyone who learns with us truly absorbs what is needed to be a safe and confident rider.
Feel free to give us a call for a chat about all things training!
We also provide training to specific requirements such as 'returning to riding' training, motorway lessons, refresher sessions etc. There is no set format for these types of training as customers previous experience and abilities can vary greatly - so please call for a chat or to arrange a free of charge assessment.
---
Checkout the DSA video explaining the new rules for riding a motorcycle or moped here.
---
Are You Unsure?
If you are thinking of buying either a bike or a scooter and learning to ride but are uncertain of where to begin, please feel free to call for a chat.....
To check availabilty or book for CBT online please click the link below:
(You will be transferred to the booking site rideto.com and will be able to check our availability for CBT, and book securely via Stripe payments if you wish).
** NEWS ** NEWS **
Basic Maintenance course
Course suspended at the moment.....further news to follow........
To enquire call 0161 8334136 and ask for Andy.
---
---
Why not buy someone their CBT or treat them to a bike lesson?
You can purchase a Gift voucher for a CBT, lesson or Training Pack.....or just for a set amount to redeem against any training.
Purchases can be securely made via PayPal by clicking on the link below (just print & save the voucher), alternatively by phone with a card (voucher will be posted) or in person at our premises.........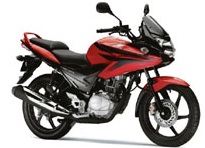 Check out our range of Gift Vouchers
---
You need a UK Licence to take bike training/CBT click here for info on exchanging foreign licences
---

Sample prices
CBT, from : £99
Full Licence, from : £475
Pack sample include 5 sessions, tests, free bike use, insurance and equipment use (helmet, gloves, waterproofs, etc)...conditions apply.
---
Follow us on ...

---
The training and testing regulationschanged on 19th Jan 2013. The latest DSA flowcharts explaining your training path to your bike licence can be found on our training pages here.