If you are looking at this page, it is likely that you are interested in rider training! It probably seems as if there is a multitude of training bodies & courses available to you, and it is simply a question of finding the course you wish to do and obtaining the cheapest quote for it. This may not be the best way of picking with whom you should train for a skill like riding, which requires a level of 'feel' and understanding to be safe in a potentially dangerous environment. The DVSA, and subsequently all training bodies, specify a set of standards which must be met in order for a student to complete courses and tests.....for getting a Full Bike Licence, we feel that this can represent a minimum, and sometimes translates into a substandard level of riding ability. We aim to provide a greater knowledge and skill level to properly enjoy, and continue to improve, your future solo motorcycling.
Also, as well as not pre-determining the amount of tuition until suitably assessed, we also keep the scheduling as flexible as possible, with time between each session in order that the information and skills have time to sink in.
Whether you just take the Compulsory Basic Training (CBT) course to start riding your own machine or take further lessons with your training body you must regard motorcycling as a skill which needs to be carefully mastered to enable a lifetime of safe and enjoyable travel. When it comes to it, simply learning to pass the test is not enough!
To book a CBT course either use the online booking link (above) or call/drop in....for further training/full licence call to enquire or to book a free assessment....either way, feel free to call or drop in for a chat about all things training!

We also provide training to specific requirements such as 'returning to riding' training, motorway lessons, refresher sessions etc. There is no set format for these types of training as customers previous experience and abilities can vary greatly - so please call for a chat or to arrange a free of charge assessment.
---
Checkout the DSA video explaining the new rules for riding a motorcycle or moped here.
---
Advice issued from Motorcycle Industry Association Ltd to Bike and Scooter (PTW) dealers;
Following recent updates from Government regarding the retail sector, the MCIA has compiled the following summary of its interpretation of the latest situation relating to the sale of PTWs and other L-Category vehicles.
MCIA is providing this information as general guidance only. The nature of this unforeseen pandemic is that rules and regulations have necessarily been introduced without precedent or precise legal definition and therefore this information should not be regarded as specific legal advice.
Current government guidance
The Government guidance updated on 8 April 2020, states that all retail establishments (with some exceptions) are to close their premises during the lockdown period, currently scheduled to end on 7th May.
PTW workshops, MoT testing centres and rental services are considered to be essential for day-to-day life and are included in the list of exclusions. Subsequent to the issuing of the list, MoTs expiring on or after 30th March 2020 have had their expiry dates extended by six months, so it could be that service centres providing only MoTs will lose their exemption. The exemption for general service centres is to allow PTWs to be kept in a safe and roadworthy condition.
PTW retail dealer
As clearly shown in the government list, sales outlets such as PTW dealerships sit within the retail premises category and must remain closed for the duration of the current lockdown, or until otherwise notified.
PTW online sales
Online sales of PTWs is slightly grey area, as there is no apparent ban on sales that take place away from a retail location, e.g. in a bike shop/showroom. In his letter to those working in the UK's retail sector, dated 8th April, the Secretary of State for Business, Energy and Industrial Strategy, The Rt. Hon. Alok Sharma MP, says "The Government has always been clear that online retail can continue to operate and is encouraged, and that postal and delivery services will continue to operate" Nevertheless, MCIA advises members that they and their retail partners should keep the situation under review.
It is also worth noting that storage and distribution facilities are exempt from temporary closure, which suggests that deliveries connected with online sales can take place. Of course, businesses conducting online sales and associated deliveries should ensure that they are carried out safely and in full compliance with all coronavirus-related health and safety requirements, including those relating to social distancing and hygiene. The consensus therefore appears to be that vehicles can still be purchased online during the lockdown, but not by face to face transaction.
PTW delivery remains acceptable although it is expected that authorities will continue to investigate
anyone travelling, including potentially anyone delivering PTWs. MCIA therefore suggests that delivery drivers carry with them a letter from their employer explaining that travel is essential for the execution of their duties. It is worth noting that purchasers travelling to collect a PTW, where it is not considered an essential purchase, are likely to be sent home if stopped, as Regulation 6(2)(f) states that the only reason to be on the road is "travel for the purposes of work or to provide voluntary or charitable services, where it is not reasonably possible for that person to work, or to provide those services, from the place where they are living".
Even those who fall within this category face being challenged as to whether they have access to another vehicle or mode of travel. It is also conceivable that enforcement authorities would challenge PTW dealers who allow the collection of purchased vehicles from their premises during lockdown, as the Regulations only appear to make express provision for deliveries following an online or other remote sale. As stated before, it is important that retail businesses demonstrate that they are adhering to social distancing and hygiene requirements at the point of PTW delivery and hand over.
Additionally, retail businesses must remember that furloughed staff are not permitted to undertake any work during furlough, including delivery or hand over of vehicles. Retailers must also satisfy themselves that payment or financing of vehicles is complete prior to delivery, as there have already been many examples of criminals being no respecters of a global crisis.
Furthermore, remote sales are subject to distance selling regulations, especially with regard to cancellation of sale, so dealers may need to make changes to their returns/cancellation policy to ensure that the customer pays for the cost of returning the PTW if they change their mind.
Before you book please see **NEWS** below!
To check availabilty or book for CBT online please click the link below:
Please call if you cannot book the date you want, not all available dates are online!
** NEWS ** NEWS **
We are temporarily shut due to the Covid-19 lockdown!
However, we can still conduct CBT courses for
key workers and volunteers,
and also, from Wednesday 13th May, for people who need transport to return to work!
(please call if you need a date that isn't available online!)
Telephone line and email open daily for any queries.....0161 8334136 or info@moto-technique.co.uk
---
For key/essential workers only, we can also provide training for the
Full Licence!
please call or email
---
We are hoping to be able to resume all our normal training soon, but will have to wait for the end of the lockdown and heed any advice from the Dept of Transport.
At time of writing, this may be from 1st June
Further details will be posted as soon as we know!
---
The DVSA have

announced the suspension of all Riding/Driving
tests for up to 3 months from

Friday 20th March

&

All Theory tests have been suspended until the end of May

Essential/key workers may still apply, please see below
---
Changes to the emergency driving and theory testing application process issued by the DVSA........as follows;
From today (Friday 24 April), we have launched a new service to help make it quicker and easier for key workers to apply for an emergency driving test using
https://www.gov.uk/apply-emergency-driving-test
or an emergency theory test using
https://www.gov.uk/apply-emergency-theory-test
Key workers will no longer need to email to request an emergency test. Instead, they will need to submit an application on GOV.UK.
They will be asked to supply their ID at the start of the application, so we have all the information we need to confirm if they're eligible for an emergency test.
We will email those who meet the criteria, with a test date and time at their nearest available test centre. This will be based on the information they provide when submitting their application.
If your pupil is a key worker and has already requested an emergency test by emailing us, we will email them directly and explain that to continue their application they will need to complete the online form. These applications will be prioritised over new applications.
If your pupil requested an emergency test and were declined because they were not an NHS or social care worker, they should reapply using the new service. They will be put on a waiting list and contacted once all NHS and social care key workers have been given a test.
---
Basic Maintenance course
Course suspended at the moment.....further news to follow........
To enquire call 0161 8334136 and ask for Andy.
---
---
Why not buy someone their CBT or treat them to a bike lesson?
You can purchase a Gift voucher for a CBT, lesson or Training Pack.....or just for a set amount to redeem against any training.
Purchases can be securely made via PayPal by clicking on the link below (just print & save the voucher), alternatively by phone with a card (voucher will be posted) or in person at our premises.........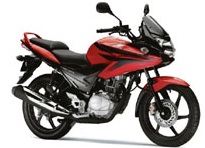 Check out our range of Gift Vouchers
---
You need a UK Licence to take bike training/CBT click here for info on exchanging foreign licences
---

Sample prices
CBT, from : £99
Full Licence, from : £475
Pack sample include 5 sessions, tests, free bike use, insurance and equipment use (helmet, gloves, waterproofs, etc)...conditions apply.
---
Follow us on ...

---
The training and testing regulationschanged on 19th Jan 2013. The latest DSA flowcharts explaining your training path to your bike licence can be found on our training pages here.