FAQs
For anything related to bike training, we are always available to help - just contact us here. The DVSA website has most of the information you would need to know. We have the motorcycle and moped Training page section of this site dedicated to giving as much information as possible about the lesson structures and what lies ahead should you choose to follow the many thousands of riders who have passed their tests with us over the years.....p.s Terms & Conditions are at the bottom of this page.
---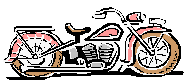 Post CBT, is it worth buying your own 125cc bike or getting training?
Yes, 'serving your apprentiship' on a small bike and getting riding experience on your own machine is a good thing. However, for those intending to do Direct Access and buy a big machine for instance, the answer may be no. Why burden yourself with a bike you will need to tax and insure (perhaps MOT as well), solely to get you through the test and then have to sell later. Overall, It should be said that experience and training is the best idea!
---
What should you look for when buying a bike?
Let's get a few obvious things out of the way first. All bikes are potentially open to abuse. Not least the likelihood that a bike could have been dropped either whilst being ridden, or just falling off the stand. Depending on the type of bike and the incident it can drastically affect the costs to repair a bike. Plastic fairings are notoriously expensive to replace. There are plastic weld facilities that are able to do a structural repair to plastics, but cosmetically the finish can be less than perfect. Add in the sometimes astronomical costs of fairing decals (often running into hundreds of pounds), and the cost of bringing a bike back to perfect can be high indeed. Worn bearings in headstock, swingarm and wheels are not necessarily expensive in component costs, but paying someone to fit them (including time to strip the bike down and put it back together) can again massively increase the outlay.
---
More obvious things to look for are the condition of chain, sprockets and tyres. These are always classed as consumables. But should you buy a bike with all of these worn to the point of needing replacement, the costs can weigh in heavy. More so on a larger bike where chain and sprockets could break the 150 pounds mark, tyres up to and beyond 100-150 per tyre, and pads at a cost of around 15-40 pounds per caliper (most bikes having 3 calipers). Suddenly the bargain you just picked up isn't such a bargain.
---
The safest way to buy a bike is to take someone with you who knows about bikes. Don't buy a bike without riding it, and always remember that an MOT certificate does not mean the bike is perfect. It only proves the bike was roadworthy at the time the bike was submitted for test. It is not unheard of for people to swap parts between bikes for the MOT and swap them back afterwards.
---
This next statement is an unashamed plug for our maintenance course. You could consider taking the course before you buy a bike (normally you would use your own bike to work on). It will tell you more in a practical manner than the result of any chat with your mates will ever convey. It could also save you a lot of money in the long term.
---
For scooter/moped riders, the costs involved in buying can be even more difficult than a motorcycle. This is especially true for the younger riders. Second hand values of scooters can be devastating dependent on a number of outside influences. Bear in mind that the moment somebody buys a brand new bike/scooter, they immediately lose almost a 5th of the value due to the tax cost involved in purchasing the machine.
---
In recent years many of the scooter manufacturers have given insurance incentives to the new buyer regardless of age. These have ranged from insurance at a cost of £99 pounds for the year, to totally free insurance, although always find out what the 'excess' is on these deals! For new riders, it is also worth considering the high premium they may well be paying after the subsidised 12 months are up.
---
Consider the cost of a brand new scooter at around £1400, with free insurance thrown in. To a young rider who may be looking at a £500/600 insurance policy, then a brand new scooter can make sense. But the impact on the resale value is devastating. Would you pay big money to buy a second hand bike when you can buy a brand new one for less than many owners will want for their machine.
---
I can already ride to some degree, what will I need to do to take lessons?
Before we can go forward with booking lessons, we would ask that you come for a visit and take a short assessment. We won't charge you for this, and we don't expect miracles. What we will expect to see in this assessment is the ability of a rider to have basic control over the bike and be able to use the gearbox and brakes in a safe manner. A qualified Instructor will be with you throughout this short assessment and will ask to see a number of basic riding skills. This will include (though not limited to) slow speed control and U-turns. Your competence during the assessment will ultimately dictate what kind of first lesson you will be arranging. The whole assessment is taken at our premises and away from public roads.
---
I have never ridden a motorbike of any type, though I have ridden pedal bikes and I have passed my car test, does this help in any way?
Riding a motorbike and riding a pedal bike are both very different things, though at least one major aspect of the two is shared, that being balance. For those who have ridden a pedal bike, they have a basic understanding of the effect of balance on two wheels. In fact, for most peolple, it is essential that you can ride a pedal bike before learning to ride a motrocycle/scooter. When it comes to having a licence to drive a car? strangely enough, this is also helpful. By having passed the car test, you should have a better understanding the rules of the road. There is a lot to learn when it comes to riding a motorcycle, but already having the knowledge of the road makes some aspects of the lessons that little easier for you.
---
Do I need to buy motorcycle gear such as helmet, gloves and the like?
No, we provide helmet, gloves, over-jackets and waterproof pants. All we ask is that you wear outdoors clothing and appropriate footwear. We are not suggesting you go out and buy a pair of motorcycle boots for the purposes of learning to ride, but a pair of sturdy boots are ideal, preferably something that covers your ankle. Covering your ankle isn't essential, but is suggested solely for your own safety. Similarly, when it comes to a coat or jacket, something warm should definitely be in your choice of clothing. It is worth mentioning that steel toe capped boots would likely be more of a hindrance to you than those without, mainly due to the lack of tactile feedback when changing gear on the bike. Should you already own a pair of motorcycle boots, try to consider that the worst time to break a new pair of boots in, will be sat astride a bike taking your first lessons. The last thing you want is to be uncomfortable whilst you are undergoing training.
---
Why do you not do an intense one week course with a test on the final day?
Every rider is different, and equally, every riders needs are also different. It is one of the foremost reasons that we do not do a 'crash course' or similar one week training course over consecutive days. In our opinion it is best to avoid the 'Intensive' courses for several reasons; Everybody will have different needs, and some will pick things up a lot faster than others. So using a hypothetical but realistic scenario, imagine you are one of three people who opt to do an intensive course, with all three people starting on the same day (lets say five days for arguments sake). Of those three people, one may pick it up quickly and be ready for test on the third day, the second rider may be ready on the 5th day, and the third is still struggling and not ready on the 5th and final day.
---
Only one of the 3 got their monies worth in that scenario. Of these 3 people, the first has wasted 2 days worth of training money and is merely getting practice. The second rider was spot on and got what they paid for. The 3rd rider however has lost out to a large degree. Ready or not they would turn up to their test knowing they were likely to fail, and obviously lose money by being in that situation. Worse still, they will have to spend more money on lessons to get up to speed and retake the test later.
---
The new two-part testing procedure would make this course more impracticable if both parts are booked in the same week. If the Module 1 was not passed then the Module 2 could not be taken and this will incur extra cost.
---
Taking into account other factors such as having to ride solidly for a week whether you are feeling up to it or not, and the potential for fatigue or general discomfort, the word 'intense' can mean more than first thought. By doing lessons tailored around you, the costs are minimised to only that which you need. Spreading the time out means you can consider what you have learned after a days riding and rest before your next lesson. Learning to ride at your own pace and not being rushed is a major benefit to any new rider. By doing things this way you also learn to ride a bike properly, rather than possibly only gaining the ability to pass the test.
---
How do you work out a rough scale of what an individual needs in terms of lessons?
That is something that only lessons can provide. It is highly unlikely that any rider will be perfect on their first lesson, nor can an exact calculation of needs be attained from one days riding, however we will endevour to assess your ability from CBT onwards to provide you with anticipated costs and the viability of purchasing packs of lessons.
---
Do you have bikes for hire?
Yes and no. We do have facilities to allow for the hire of a 125cc machine. However, this facility is only open to those taking lessons with us. We have no facilities for hire of the larger machines in our fleet.
---
T's & C's
These are the terms and conditions applying to the motorcycle tuition and associated motorbike use provided by Moto-Technique Training Services Ltd, known hereafter as MTTS Ltd.
Depsits/Pre-payments:
CBT course – minimum 72 hours or lose fee.
Training and Licence Packs – minimum 72 hours' notice or forfeit session(s) and pay for replacement(s)
Lessons – minimum 48 hours notice or cancellation fee payable.
Pack, Lesson and Test fee payments, as well as deposits and vouchers are forfeit if not taken within one year of payment, unless by prior arrangement with MTTS Ltd.
Regarding CBT, as long as the interval between training appointments is no longer than one month, the CBT tuition fee will cover all the training needed. The interval may be greater by prior arrangement, but should this not be sought a further CBT fee will be due. Also, for training; pupils need to arrive on time, be wearing appropriate clothing, be able to speak and understand England to a basic level, be able to pass the legal eyesight test and have any neccessary documentation when attending....otherwise we may not be able to conduct your training and any fee would be lost.
Regarding Full Licence, if MTTS Ltd arrange the Department of Transport motorcycle test, to cancel this test the candidate must give the appropriate notice to ensure the test fee is refunded (the appropriate notice being dependent upon the DVSA's current regulations at that time).
If using your own motorcycle for training, you must hold current insurance for the machine (min. T.P.O.) and have current road tax & M.O.T. certificate (if bike over three years old) and said bike is in a roadworthy condition.